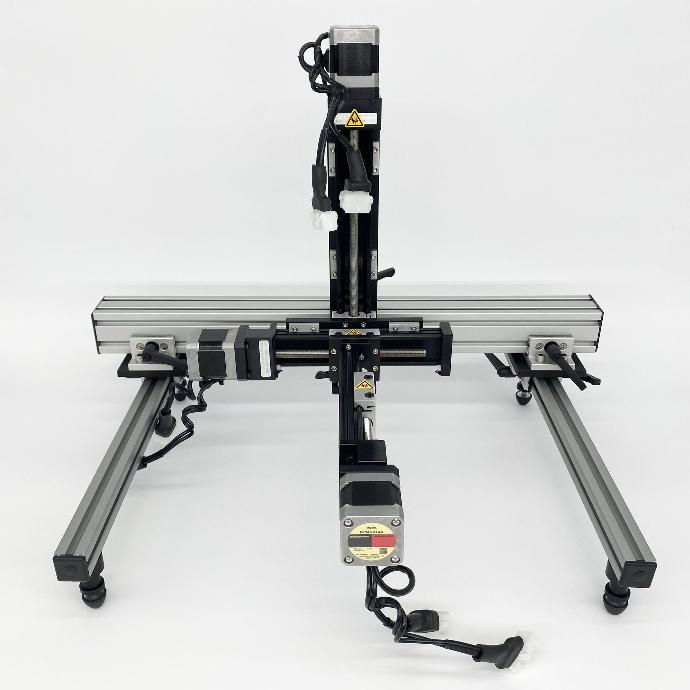 Camera Positioning System Auto XYZ Desktop
PN0480 is a portable and compact camera positioning system. The system's lightweight design allows for easy lifting using the handle along the z-axis. Motorized X, Y and Z stages enable homing and the ability to reposition the cameras automatically to known precise positions.
Applications
Semiconductor device failure analysis

Circuit board failure analysis
Included Components
Required Products
Camera specific mounting brackets
Related Products
Manufacturer Information
| | |
| --- | --- |
| Weight (without camera) | |
| X travel | 100 mm |
| Y travel | 100 mm |
| Z travel | 200 mm |
Step 1. Install Camera Hardware
Step 2. Install Cables
Step 3. Connect Motor Controller
Step 4: Position Extrusions and Feet
Position the stage by sliding the linear stage assembly handle along the x and y-axis extrusions. Tighten all handles.

Unscrew the rubber feet by hand and reposition into the desired locations. The rubber foot height can be adjusted to different heights. Tighten all feet by hand.

Carriage Lubrication and Adjustments