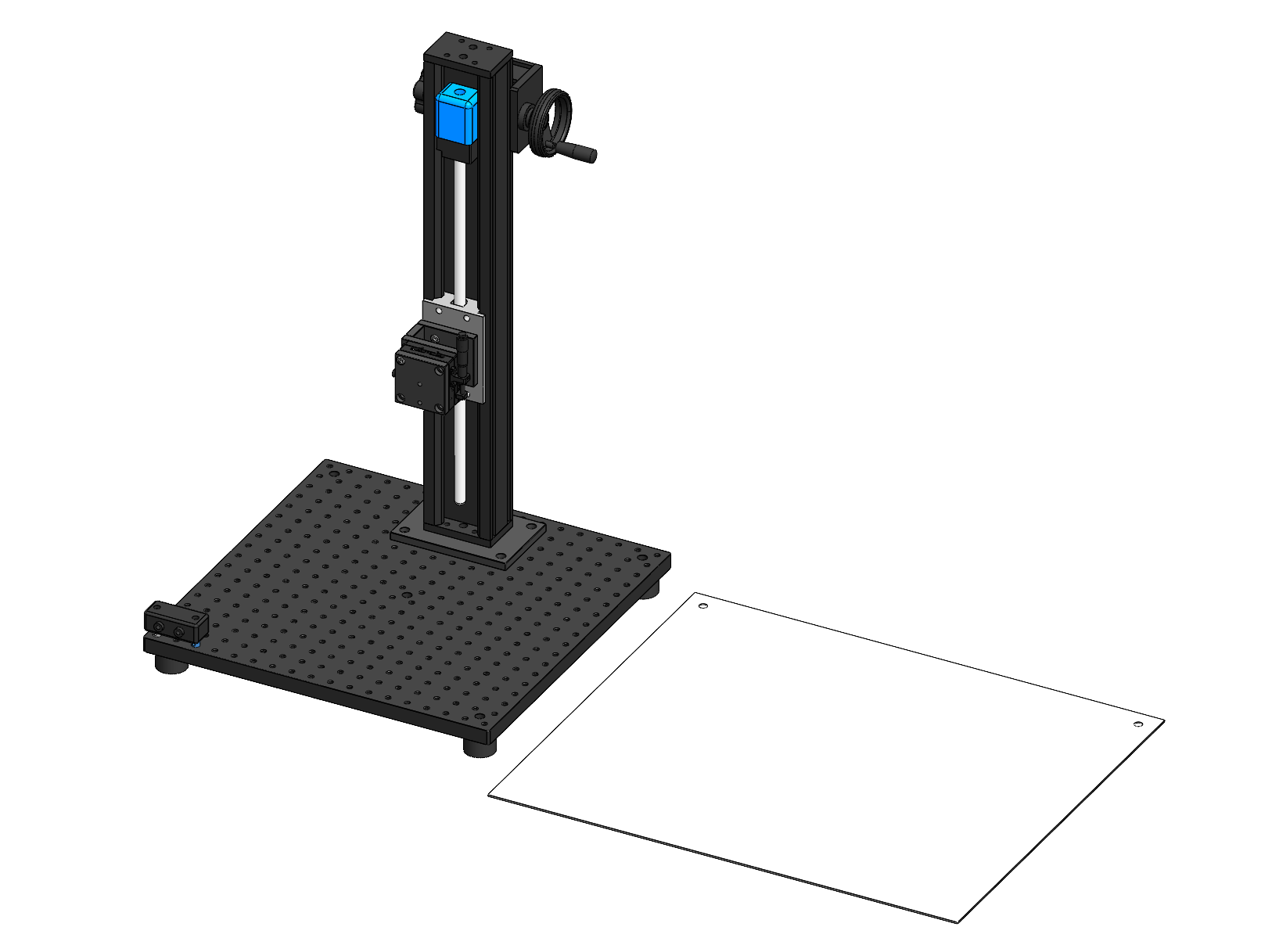 Camera Positioning System Manual Z 450
PN0314 enables fine positioning of a thermal camera along the Z-axis.
Applications
Semiconductor device failure analysis

Circuit board failure analysis
Included Components
Required Products


Related Products
Manufacturer Information
Stand the stage on the Mounting Table so that the four (4) mounting holes in the base are aligned with the threaded mounting holes in the table according to Figures 1 & 2. Secure the stage to the table using the four (4) M6 x 20mm screws and the 5mm hex driver provided.

Note: It will help to count the number of threaded holes between components to determine their mounting locations.
Figures 1 & 2: Mounting position on [PN0311]